Move'm is a housing review site specifically aimed at students and student accommodation all over the UK. It empowers students by allowing them to review student properties, landlords and letting agents, the overall goal being to provide students with a useful resource when looking for places to live and for landlords and agents to provide the best service possible!
The site was designed by the owners of Move'm Ltd and was developed by myself.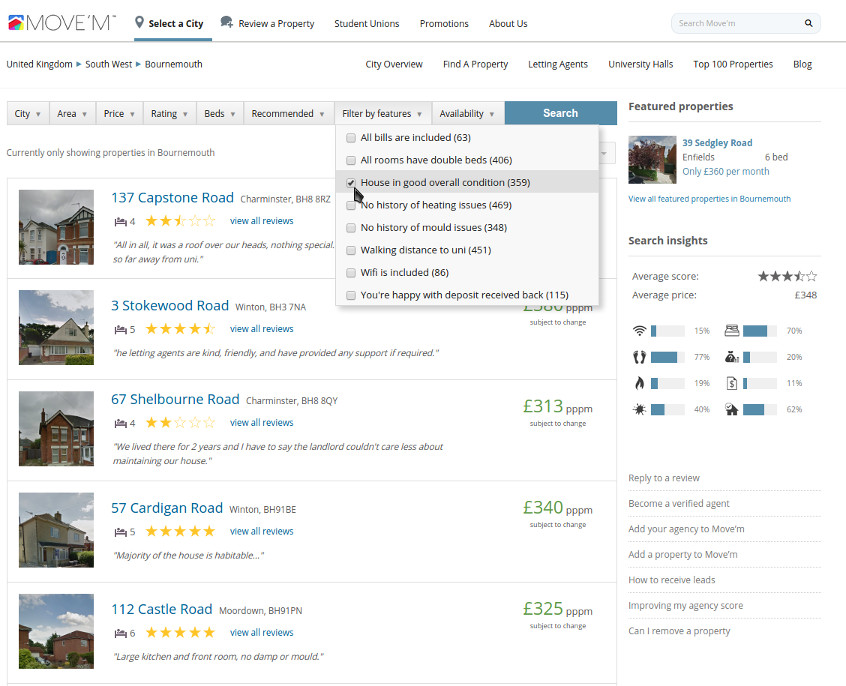 Please check out the site by clicking here! And if you're a student, why not leave a review?